Pearls are among the most beautiful and timeless gems, and they can mean so much when given or received as a gift. Pearl rings, in particular, can be a wonderful way to make a unique and stunning fashion statement. But do you really know how to wear a pearl ring?

There are several popular styles of pearl ring: the cocktail ring, the pearl solitaire, and the multiple-stone pearl ring. Which style of ring you choose will affect when, where, and how you can wear it, as well as the kind of statement you will make.
Cocktail rings are usually very ornate and glamorous pieces of jewelry. Some designs feature large pearls in the center of the ring, surrounded by gems or intricate metal work, while others can be made with eye-catching clusters of small pearls and other jewels for a luxurious and dazzling look. These rings are perfect for fancy nights out, parties, and formal events.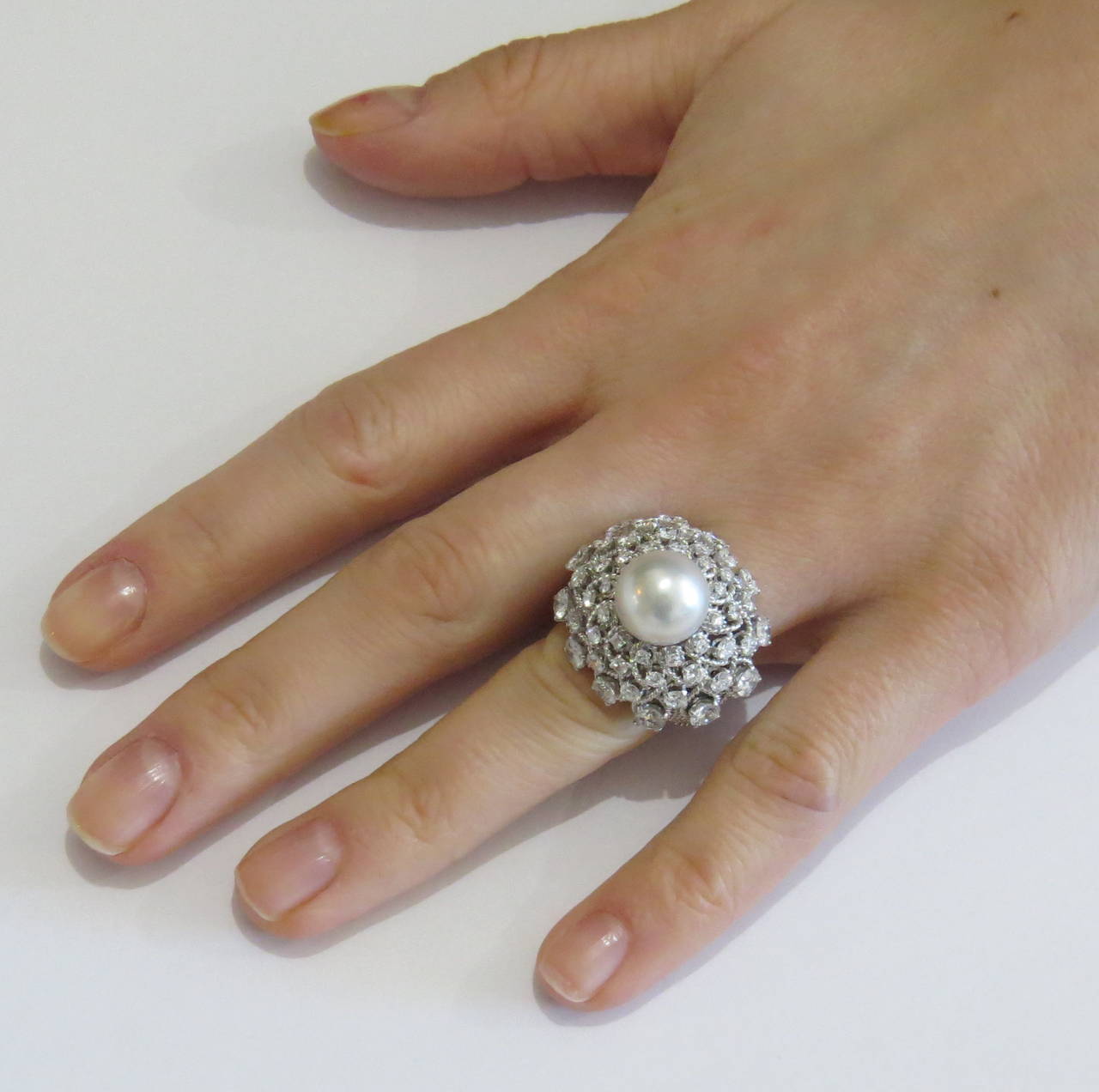 Solitaires are generally more subtle and simple in design, but no less beautiful. They will consist of a single pearl set in gold, silver, or platinum. Pearl solitaire rings may have a quiet, understated look, although intricate band designs and settings are getting more and more popular these days.
Single pearl rings have a soft beauty about them that makes them wonderful for romantic occasions, so much so that many couples are choosing them for engagement rings. Multiple-stone rings feature several gems in a cluster or a row. You may find rings that have three or four pearls all in a line or some that display pearls alternating with other jewels like sapphires or emeralds.
These types of rings are very versatile and work for everyday wear; they can be dressed up or down quite easily. Have you ever worried about what should you wear with pearl ring? Wear your pearl ring with clothing choices that measure up to its standard. Your ring will most likely look out of place paired with an outfit of scruffy jeans and sweat shirt. Cocktail and evening dresses are always a great option to wear with pearls. Or for something different, pearl rings can be worn with office wear like a slacks-and-blouse ensemble or even a nice suit; a pearl ring can help emphasize feminine style and softness in otherwise serious or androgynous-inspired garments.
This is not to say that pearl rings cannot be worn with more relaxed outfits; however, keep in mind that baggy or unkempt clothes can make pearls look like an accident. To wear a pearl ring in a casual atmosphere, be sure to wear tailored styles like a nice pair of jeans and a chic sweater or cardigan.
Pearls are very fragile, especially when set into rings, so avoid wearing them to places or situations where they may get scratched or fall loose. So try more different ways to wear your pearl rings to make yourself looks more charming.